Yummy! Revolution Foods Debuts Fruit and Veggie Mashups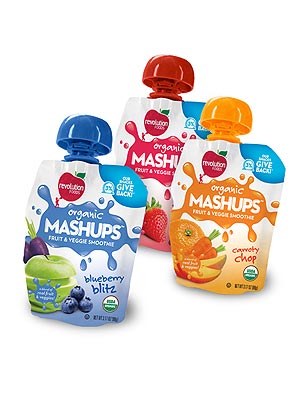 Courtesy Revolution Foods
By now, every mom knows the trick to getting their kids to eat their veggies — just add a yummy dish they love.
Well, that little game of food deception just got easier with Revolution Foods' latest offering: Fruit & Veggie Mashups ($4.50 per 4 pack).
A take on their popular fruit-only Mashups, these organic-certified mixes come in lots of delicious flavors including Carroty Chop, Beetbox Berry and Blueberry Blitz.
Whether you add these healthy, great-tasting snacks to your tot's lunchbox or keep them handy while on-the-go, your child (and his tummy!) will be more than happy.