Family Photo: The Maines-Pasdars – Ahoy, Matey!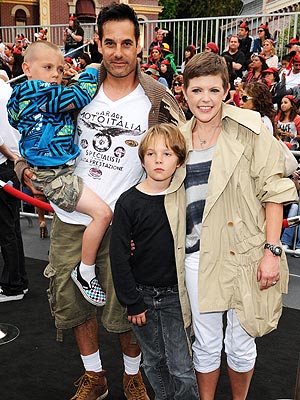 Axelle/Bauer-Griffin
Shiver me timbers!
Dixie Chick Natalie Maines and her boys — husband Adrian Pasdar and sons Beckett Finn, 6½, and Jackson Slade, 10 — pose at the Disneyland premiere of Pirates of the Caribbean: On Stranger Tides, held Saturday in Anaheim, Calif.
"It's a little different than your average couple, but you have to deal with the same things, like raising two children — getting them to school on time, homework and dinner," says former Heroes star Pasdar, 46.
"From the outside it looks like it must be fantastic and really wonderful and it is, but it's certainly not as laden with all that excitement."