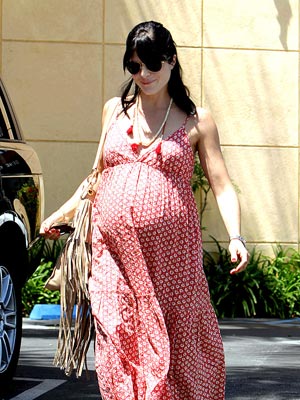 Juan Sharma/Pacific Coast News
Sunshine day!
Mom-to-be Selma Blair stepped out after a doctor's appointment on Wednesday in Los Angeles, Calif.
The actress, 38, is due this summer with her first child with boyfriend Jason Bleick.
"I crave a lot of fruit," Blair recently said of her pregnancy wants and needs.