1 Trend, 3 Ways: Cute Animal Plush Pals
Forget teddy bears! Hollywood's coolest tots are showing love to other zoo animals. On April 4, Zuma Rossdale put his tiger bling on display during dinner with parents Gwen Stefani and Gavin Rossdale in West Hollywood, Calif. And on May 2, Stella Ivery took her fuzzy monkey buddy on a swing ride while at a New York City park with mom Ellen Pompeo. Even Honor Warren got in on the trend opting for a plush cow backpack while strolling through Beverly Hills with mom Jessica Alba last February.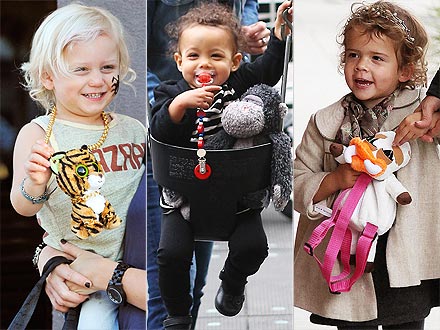 Fern/Splash News Online; Wagner Az/PacificCoastNews; GSI Media
Cute and cuddly, plush animal dolls are the perfect mini companion for your tot. Want one? Check out our top picks — for every budget — below.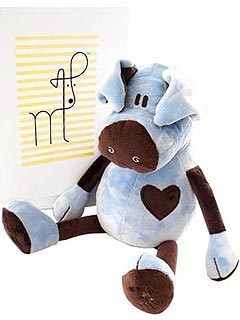 Courtesy Petit Tresor
Splurge
Your little one will love to cuddle up with Moncalin's oh-so soft Cow doll ($84), which is handcrafted and hand-embellished in Los Angeles.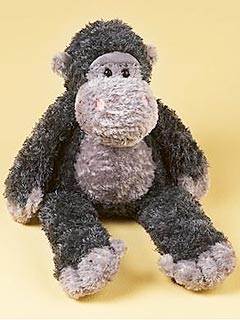 Courtesy Land of Nod
Affordable
We think we found a match! The Land of the Nod's Gorilla Softie ($25) looks a lot like Stella's. Made of plush polyester, this huggable guy will make your kid's day.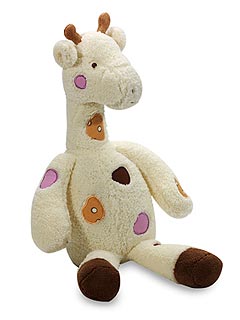 Courtesy Bed, Bath and Beyond
Bargain Buy
Add a cute touch to your baby's nursery with CoCaLo's Jacana Plush Giraffe ($15). There's even matching crib bedding if you want to stick with the adorable jungle-friendly theme.