Maya Rudolph: Delivery Surprises Are a 'Big Payoff'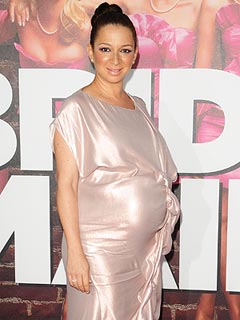 Tina Kaawaloa/INF
Maya Rudolph is in for a big surprise — and she couldn't be happier.
As with her first two pregnancies, the Bridesmaids star and partner Paul Thomas Anderson — already parents to daughters Pearl, 5, and Lucille, 18 months — are planning another delivery surprise with their third child.
"I'm excited. The exciting part is not knowing who's coming," Rudolph, 38, tells Access Hollywood. "You have to wait nine months for a surprise, but then it's a good payoff because it really is a surprise."

And while the couple would love to have a sneak peek at their little one's features, Rudolph laughs even that has been near impossible!
"The sonograms don't help because you always try to see the baby's face, and my babies usually do this in all their ultrasounds," laughs the expectant mama, while placing her arms over her face.
— Anya Leon