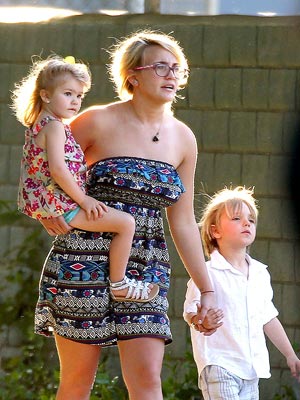 Miguel Aguilar/Pacific Coast News
T-ball time!
Jamie Lynn Spears escorts her 2½-year-old daughter Maddie Briann and 4½-year-old nephew Jayden James to a Los Angeles park, where they cheered on big sister Britney Spears's elder son Preston during his game on Monday.
Spears, 20, usually keeps a low profile at home in Louisiana, where she raises her daughter with Casey Aldridge.