Family Photo: The Morissette-Treadways Step Out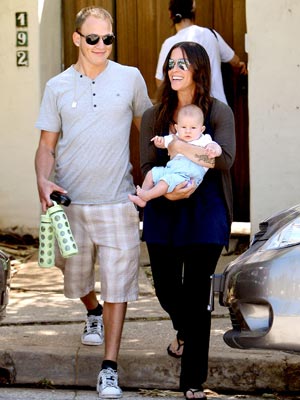 Biagi/AKM
He's getting so big!
Alanis Morissette cradles son Ever Imre, 4 months, while husband Mario 'Souleye' Treadway handles the water bottles while out and about in Los Angeles on Monday.
"Ever has cracked open a door in my heart that I had been dusting off for years in anticipation of this kind of opportunity to love," the singer/songwriter, 36, blogged recently.
RELATED: Alanis Morissette Embraces 'New Normal' of Parenthood