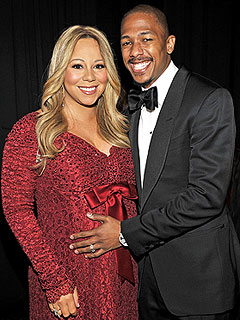 WireImage
Mariah Carey delivered twins on Saturday, but the diva still hasn't revealed her little ones' names.
The singer, 42, took to Twitter to stir up some guesses. Promising to reveal all soon, the singer first teased her fans.
"So we r bout 2 reveal the actual names and b4 we tell em 2 our friends etc.," she Tweeted. "I had 2 C if any of the #lambily wanted 2 guess!!!"
Finally, she revealed one clue about the names: "Both begin w/M's!!!!

"
Before all the subterfuge, Carey offered a heartfelt message to her fans, Tweeting, "I wish I could personally thank all those around the world who continue 2 send congrats + prayers for #dembabies! They're doing great and they are the most incredible gifts we could ever have imagined."
– Sara Hammel