Fab Sale Round-Up: Gilt Groupe, Children's Place and More!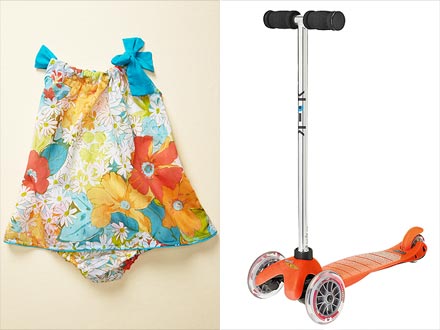 Courtesy Gilt Groupe
Next week, Gilt Groupe is hosting a few drool-worthy sales worth checking out. You'll find loads of chic baby and maternity clothing, shoes, toys and home décor from Kickboard USA (5/2), HQ Kites (5/3), Lunchbox Kids (5/3), Isabel Garreton (5/4), Marie Chantal (5/5), and more.
Our fave picks: The Isabel Garreton Big-Tie Dress (now $44 – $52, originally $93 – $110) and the Kickboard USA Mini Scooter (now $52, originally $80), above.
Just make sure to sign-in at 12 p.m. EST when each sale starts — or risk missing out on some great deals! Not a member of Gilt? Use our exclusive link to sign up. Until May 6, they're also hosting a big Mother's Day Sale, featuring some of their favorite gift ideas for every mom. Check out some of their top picks in this cool video.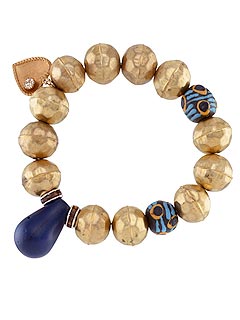 Courtesy Adesso
Adesso: Looking for other great gift ideas for Mother's Day? Check out jewelry e-boutique, Adesso, known for their eclectic mix of vintage and modern beads. Until May 8, they're hosting an 'I Heart Mom Special' where all customers will receive 30% off their total purchase. Just enter code: ADESSOLUVSMOMat checkout. Also, visit the Adesso blog to read how creator Samantha's grandmother influenced her style, creativity and her role as a Mom!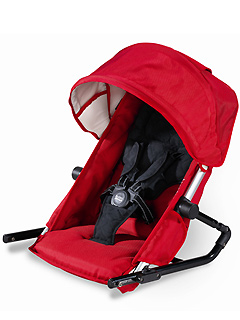 Courtesy Britax
Britax:From March 1 to June 30, they're hosting a Free Ride Event — while supplies last — where parents will have their choice of one free Britax Chaperone Infant Car Seat ($230), Bassinet ($150) or Second Child Seat ($150) with a purchase of the B-READY stroller.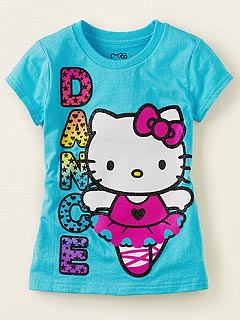 Courtesy Children's Place
Children's Place: We just love this company's adorable clothing and accessories for kids. And lucky for you, there are loads of great deals available. Not only are they offering free shipping on all orders over $75, but their entire stock of swimwear and swim accessories is 25% off. Also, they've launched a super cute Hello Kitty collectionfull of fun tops and bottoms.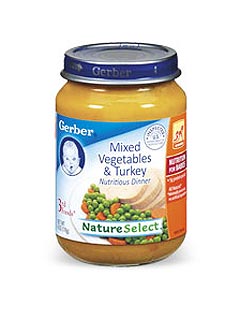 Courtesy Gerber
Gerber: For the next four months, they're offering deal-seeking moms (and dads!) savings on a wide range of products. To gain access to these coupons, just "Like" the Gerber Facebook Fan pageand visit the "Coupons" tab. Coupons will be offered in limited quantities and will go fast so hurry! And make sure to check their page frequently for more discount info.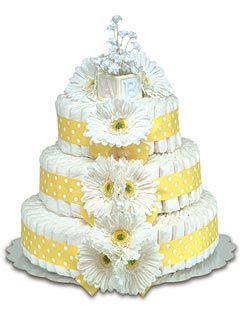 Courtesy HauteLook
HauteLook: Here's what's coming up next week at this private sale site: 5/2 — Da-Nang Kids apparel and Country Baby baby, 5/3 — Redfish Kids, 5/4 — Bloomers Baby (left) diaper cakes and Hype Girls dresses, 5/5 — Petit Lem, 5/6 — PlaSmart toys and Azul swimwear, 5/7 — Creative Toyshop's eco-friendly toys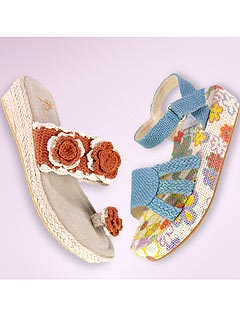 Courtesy ideeli
ideeli: See what's coming up on this members-only sale site: Little Laundry girls footwear (4/29, left), Coupe Cutie kidswear (5/3), Baby Steps' soft layette (5/3), Mini Basix children's clothing (5/3), Laura Ashleyshoes and apparel (5/5)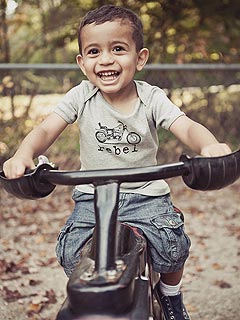 Courtesy K&J Sun Protective Clothing
K&J Sun Protective Clothing: Spring is coming! So, get your little ones ready with these cute, stylish tees. Created by a board-certified dermatologist (and mom-of-two), they provide UPF 50+ sun-protection with no added chemicals. Right now, they're offering 25% off your entire order! Just enter code spring at checkout. We're loving the Rebel tee($22), which is available in gray, pink and green.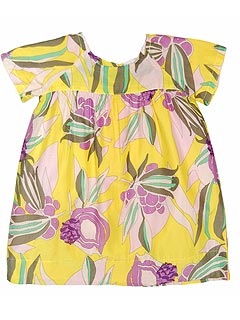 Courtesy Lil' Swanky
Lil' Swanky: We love the selection at this upscale kids boutique. And just in time for spring, they're offering free shipping with code: FREESHIP. Hurry up, it runs out soon.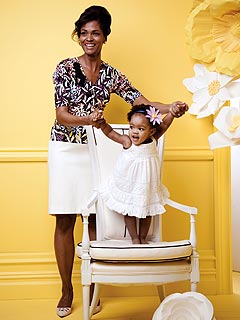 Courtesy Macy's
Macy's: Not sure what you want for Mother's Day? Make sure to check out the great selection at macys.com to start putting together your wishlist. Also, beginning April 24, you can give back by visiting facebook.com/Macys and joining their "Thank-a-Mom Movement" by sending a free, personalized Facebook message to your mom. In return, Macy's will donate $5 in her fabulous honor, up to a total of $400,000, to one of the following five "mom-approved" charities: American Heart Association's Go Red For Women movement, Futures Without Violence, Make-A-Wish Foundation, National Park Foundation and Reading Is Fundamental.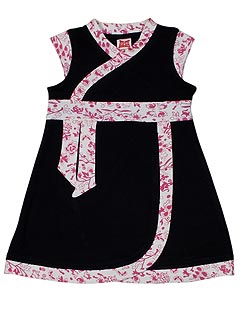 Courtesy The Mini Social
The Mini Social: Check out what's coming up in this e-sample site: 5/2 — Little Pharo baby layette, Dadoo kids playwear and Bequita organic children's clothing (left), 5/3 — Juliet Dream maternity fashions, Hank Player boy's tops and bottoms and Reina Batata party dresses, 5/4 — Kid Galaxy mini cars and Baby Nay girl's clothing, 5/5 — Laughing Elephant books & stickers and Pink Ginger pint-size clothing, 5/6 — Pure Blankz organic basics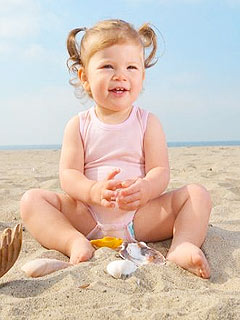 Courtesy of Paige Lauren Baby
Paige Lauren Baby: Everyone from Jennifer Garner, Kelly Preston and Sarah Michelle Prinze to Matt Damon and Orlando Bloom are fans of this well-designed baby clothing brand. Want some for your tot? You're in luck. They're currently having a blowout sale on their fall/winter collection. Pieces including the adorable Classic Sleeveless Bodysuit(now $5, originally $22) are up to 50 to 70% off. So hurry before everything is gone!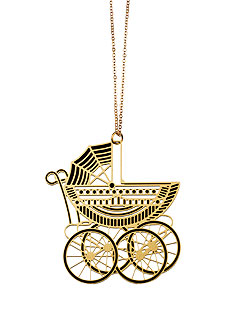 Courtesy of Polli
Polli: Every once in awhile, it's important to treat yourself. Need ideas? Check out the jewelry, housewares and decorations from this Australian based design company. Added bonus: They're giving our readers an exclusive 25% off discount with code: PEOPLE25. Note: The discount doesn't apply to sale items or gift vouchers.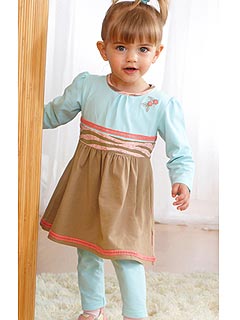 Courtesy of Rabbitmoon
Rabbitmoon: We're big fans of this stylish kid's boutique, so we were excited to hear about the launch of their new sale section. So now you can shop their mini (and adorable) coordinating outfits and accessories at up to 35% off. Make sure to check back often because they'll be continually adding new styles each month.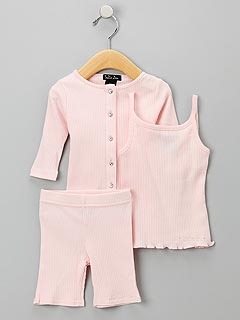 Courtesy Zulily
Zulily: Below is an overview of this site's next week sales. Make sure to check them out:
4/29 — Outside Baby's wind and water resistant apparel and backpacks and Jr. Champs' cozy, colorful leg warmers, 4/30 — ZaZieZen's adorable girl's clothing, 5/1 — Absorba's classic baby basics and Elephants on the Wall's cool paint-by-numbers kits, 5/2 — i play's adorable eco-friendly baby products and Educational Insights' learning tools, 5/3 — Skidders' skid-proof kids shoes and Sweetie Pie Collection's classic mini formalwear, 5/4 — The Green Creation's organic baby and toddler apparel and Everyday Nay's quirky and colorful fashions for girls, 5/5 — PeaceLoveMom's vintage-style tees for mom