Spotted: Jessica Alba and Honor's School Run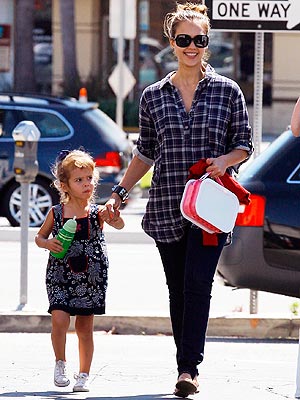 Ramey
School's out!
Jessica Alba is all smiles as she picks up daughter Honor Marie, 2½, from her preschool program in Los Angeles on Tuesday.
The actress, 29, who is expecting her second child with husband Cash Warren this fall, says pregnancy this time around has been easier for her.
"Every moment was so new and kind of terrifying and now I know what to expect," she says.
"With Honor, I was constantly like, 'Is she moving? Is her heart beating?' I'd worry about everything and with this baby, I don't have the same anxieties."
RELATED: Jessica Alba Doesn't Have 'Same Anxieties' with Second Pregnancy