Fab Sale: 15% Off at Innobaby!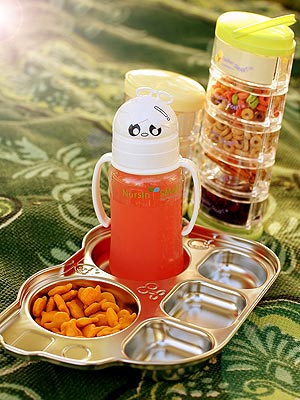 Courtesy Innobaby
When it comes to being nice to the earth, you try to do as much as you can.
But it's always great to get a little help along the way, which is why we're loving Innobaby's eco-friendly cups, containers and bottles.
Not only is each product made with safe, non-toxic materials, but they're adorable too.
Our faves include the super cute Din Din Smart Stainless Bus Platter ($18) and the stackable Packin' Smart containers ($9 – $18). The limited-edition Save the Earth collection is also really fun.
Check out the full line at innobaby.com. Until May 31, they're offering Moms & Babies readers an exclusive discount. Just enter code: CBB15 at checkout for 15% off your total order.