Jessica Alba Doesn't Have 'Same Anxieties' with Second Pregnancy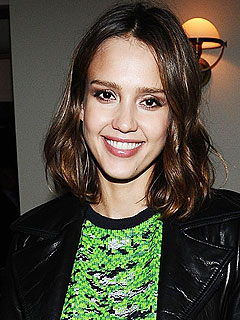 Michael Buckner/Wireimage
Jessica Alba is experiencing pregnancy through a whole new set of eyes.
"Maybe it's because my body hormonally has already been through it, so I'm not being broken in," the actress — who is expecting her second child with husband Cash Warren this fall — tells Latina.
"My body knows what to do. It's not as daunting."
Admittedly in constant fear while carrying her first child Honor Marie, now 2½, the Spy Kids: All the Time in the World star isn't sweating the small stuff anymore. "Every moment was so new and kind of terrifying and now I know what to expect," she says.
"With Honor, I was constantly like, 'Is she moving? Is her heart beating?' I'd worry about everything and with this baby, I don't have the same anxieties."
However, while she may have chosen a lighter exercise routine than she had while pregnant with Honor, Alba isn't giving up on working out completely. "I'd like to still do something five days a week, from a half hour to an hour — nothing excessive, just some moving [around]," she explains.
"It makes the whole pregnancy so much easier. The more fit you are, the easier the birth is, and a healthier baby you're going to have."
The same applies to eating healthy, Alba notes, but adds she is known to indulge in each and every craving. "Sometimes you can't get a food out of your mind. I could always eat watermelon. With Honor, I loved fruit, too. It's a decent craving," she shares.
"You still eat cheeseburgers and pickles — you just want watermelon really bad. I don't deprive myself of anything. I eat whatever."
— Anya Leon