Mark McGrath: Homecomings Are Sweeter Since Twins' Arrival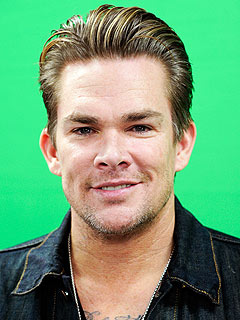 Ethan Miller/Getty
There was nothing like being greeted at the door by his four-legged friends for Mark McGrath — until his welcoming party grew to include twins Lydon Edward and Hartley Grace.
"I can't even articulate my love for these children … to go away and come home and see their faces and see them recognize you. I mean, I used to be happy when I came home and my dogs recognized me!" the new dad, 43, jokes to PEOPLE.
"You can't get any more unconditional than that. Now to come home to crawling babies going, 'Ahhh!' toward you, it's just phenomenal."

Having recently hit a major milestone — walking! — McGrath admits the wobbly tots have taken after their father in more ways than one.
"They're standing now and doing that drunken two-step walk that I did so well in the '90s," the Sugar Ray frontman jokes. "What's great about twins is they are trying to one up each other so they're learning the motor skills together."
And along with double the babies comes double the fun when the twins celebrate their first birthday later this month.
"[Carin and I] are doing the Peek-a-Boo, I Love You theme birthday party," McGrath reveals. "It's the first song that the twins reacted to and every time it comes on the TV — yes, my twins watch TV already — they sit and stare at the TV."
But while the upcoming celebration may seem like a big deal, it's just a small glimpse into the future.
"Yes, it starts early out there Los Angeles," the Celebrity Apprentice alum laughs. "Wait until they got to go to preschool and do the 8×10 head shots and the auditions. It's crazy."
— Anya Leon