Family Photo: The Thiessen-Smith's Sleeping Beauty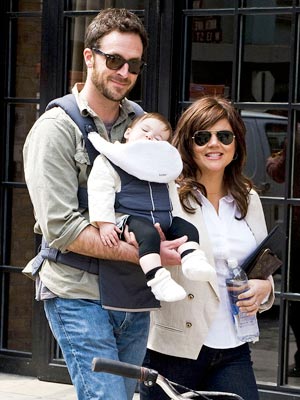 Mejia/Asadorian/Splash News Online
Takin' a snooze!
Tiffani Thiessen and husband Brady Smith let 10-month-old daughter Harper Renn grab some rest while taking a family stroll in New York City on Monday.
The actress, 37, is in the Big Apple as she films new episodes of her hit show, White Collar.
"I'm the one that gets up in the middle [part of the] night — [Brady] has the really early shift and I have the night shift," Thiessen says of Harper's night time routine.
RELATED: Family Photo: The Thiessen-Smiths – Picture Perfect