Tina Fey Will 'Wait Until Prom' to Learn Baby's Sex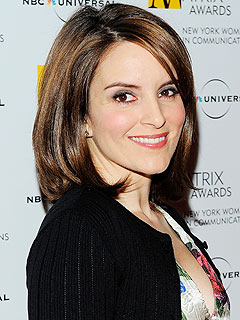 Jemal Countess/Getty
To say Tina Fey is in no rush to learn the sex of her second baby is an understatement.
The Bossypants author and 30 Rock star, 40, who recently announced her pregnancy, says that she and her husband, composer Jeff Richmond, have decided to wait to discover their expected child's gender. For 17 years.
"We're going to find out … never," Fey told Ellen DeGeneres on Tuesday's episode of The Ellen DeGeneres Show.
"Not even after it's born?" asked the host.
"I'm just going to see what it chooses to wear to prom," kidded Fey.

The multiple Emmy-winner, who is already mom to daughter Alice, 5½, also called her second pregnancy "easy."
"Because now I'm oldie, [an] 'olderson,'" Fey tells DeGeneres. "I have what they call 'advanced maternal age.' They look at me like I'm just going to explode. They treat me very gingerly."
— Sarah Durham Wilson