BumpWatch: Tina Fey – Mom's the Word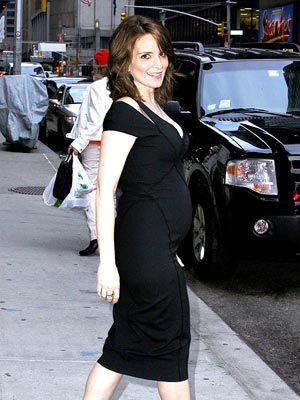 Donna Ward/Getty
She's got that glow!
Already five months along, an expectant Tina Fey shows off her baby bump after appearing on the Late Show with David Letterman Monday in New York City, where she discussed her new book, Bossypants.
"My husband and I really decided that we felt rather than risk having the show end in several years and feeling like part of our family is missing that we were going to prioritize our family," Fey, 40, said on Oprah.
The 30 Rock star and composer Jeff Richmond have a 5½-year-old daughter, Alice Zenobia.