1 Trend, 3 Ways: Mini Superhero Tees
Up, up, and away! There's a mini Justice League starting up in Hollywood. And loads of celeb tots including Kingston Rossdale and Cruz Beckham are showing their allegiance with fun superhero T-shirts. Even Otis Maguire paid homage to dad Tobey Maguire in a Spiderman tee while out and about on April 3.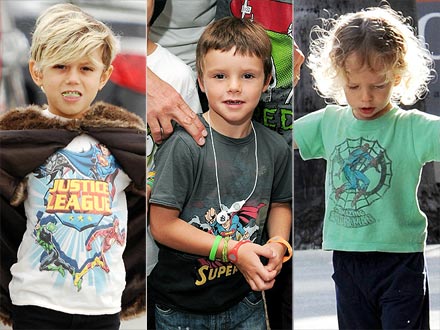 Broadimage; Jordan Strauss/Getty; Flynet
Fun and easy-to-wear, these tops are a great way to show off your and your tyke's love of comics. Want one? We've rounded up our faves — for every budget — below.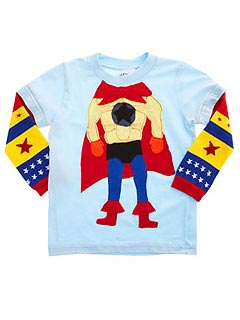 Courtesy Barneys New York
Splurge
From the adorable appliqué made of recycled T-shirts to the stars & stripes sleeves made from cozy socks, the colorful Morfs Brand Super Hero Tee ($78) is well worth the price.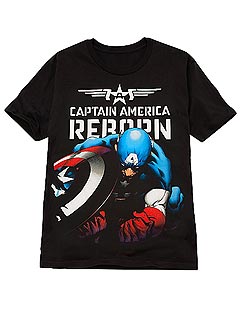 Courtesy Disney Store
Affordable
Not sure about you, but we're super excited to see Chris Evans as Captain America this July. Just in time for the premiere, get your lil' man suited up in Disney's Captain America Reborn Tee ($19.50).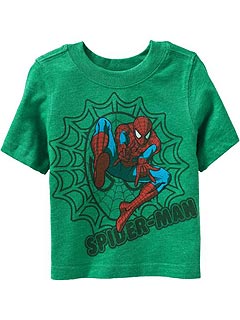 Courtesy Old Navy
Bargain Buy
He may not be able to scale tall buildings, but he'll sure look cool in Old Navy Marvel Comics Spider Man Tee ($8). Even better? They have a cute grey version ($11) too.