Natalie Portman: Why I Went Back to Vegetarianism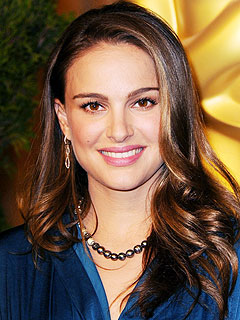 Kevin Winter/Getty
It took reading Eating Animals in 2009 for Natalie Portman to go vegan — and it has taken her first pregnancy to bounce back to vegetarianism.
"I actually went back to being vegetarian when I became pregnant, just because I felt like I wanted that stuff," the Your Highness actress, 29, revealed Monday on the Q100 Bert Show.
"I was listening to my body to have eggs and dairy."
Acknowledging that some women monitor their bodies and "stay vegan" while pregnant, Portman — who will welcome her first child with fiancé Benjamin Millepied this summer — admits the temptation of sweets was just too great.

"If you're not eating eggs then you can't have cookies or cake from regular bakeries, which can become a problem when that's all you want to eat," she laughs. "I actually wanted eggs at the beginning and then they grossed me out after awhile."
But while she may have temporarily given up on her vegan values, Portman isn't wavering from her faith when it comes to preparing for baby.
"People can say a lot of things [about the sex of the baby] and they have a 50 percent chance of being right," she muses. "I'm Jewish and, I think in Judaism, there's a lot of superstition around not doing too much before the baby comes."
— Anya Leon