Appaman Debuts Cute Layette Collection at Target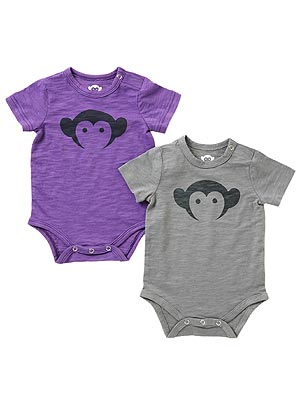 Courtesy Target
Some of Hollywood's coolest kids — Zuma Rossdale, Honor Warren, Kai Schreiber to name a few — love to wear Appaman's hip, playground-ready fashions.
Not only is their clothing well-made enough to hand down a few times over, but it's covered with the brand's adorable monkey print.
Now, the company has brought its signature designs to Target with an oh-so cute (and affordable!) layette line.
Available in sizes from 0 to 9 months, it includes everything from fun coveralls and bodysuits to cozy blankets all under $13.
Added bonus: 10 percent of each sale will be donated to Baby Buggy, Jessica Seinfeld's charity that provides families in need with essentials for their infants and young children. Check out the full collection at target.com.