Peyton Manning Welcomes Twins Marshall and Mosley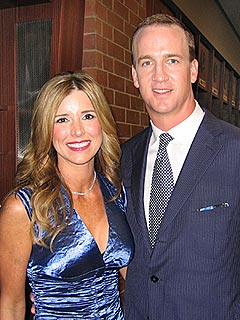 Cathy Kightlinger/The Indianapolis Star/AP
It looks like Indianapolis Colts quarterback Peyton Manning has two new little fans: fraternal twins Marshall Williams and Mosley Thompson!
The four-time NFL MVP, 35, and his wife of 10 years, Ashley, welcomed the baby boy and girl on Thursday, March 31 in Indianapolis, according to The Neshoba Democrat, the hometown paper of Manning's mom, Olivia Manning.
Reps for his team tell PEOPLE they don't have any information about the twins, and Manning's rep could not be reached for comment.
The twins, who are couple's first children, will also have a very special playmate: Manning's younger brother, Eli — quarterback for the New York Giants — welcomed a baby girl, Ava Frances, with his wife Abby on March 21.
— Alison Schwartz