Laila Ali: Prepping Before Baby Leads to 'Best Birth'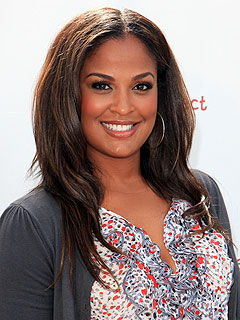 Chelsea Lauren/WireImage
Following the arrival of son C.J., now 2½, Laila Ali knew she wanted to try for another natural birth — but this time, under supervision at the hospital.
"I had some issues [with C.J.] that meant I wasn't able to do the homebirth, because you have to have a 100 percent normal birthing situation," the new mother-of-two, 33, tells Best for Babes.
"I had to be on bedrest with this pregnancy as well, because there were a couple of times where I got an ultrasound and there were growth issues again, but then everything kind of leveled out."
With the help of doula and a doctor she could trust, Ali developed a birth plan and prepared for a peaceful hospital environment.

"The bottom line is that you have to have a baby in the way that you are the most comfortable because that is when you are going to have your best, easiest birth," she explains.
"They knew that I don't want my baby taken out of the room, I want the baby in here, I want all the testing done in the room with me, don't offer my baby a bottle, all these different types of things that you can be in control of."
Now the proud mama of Sydney J., born Monday, Ali admits her number one priority was to deliver a healthy baby girl.
"To me, when you decide to be a mother and give birth, it's not just about having a little cute baby and dressing the baby up," Ali says. "A lot of women look at all the positive, cute sides to it, but it's a real job, one of the hardest, most rewarding jobs you're ever going to have in life."
For more from Laila's interview, visit BestforBabes.org.
— Anya Leon