Tina Fey Expecting Second Child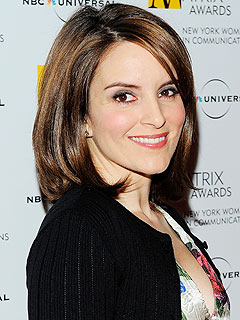 Jemal Countess/Getty
Tina Fey has some big news to talk about!
During a taping of The Oprah Winfrey Show Wednesday, the 30 Rock star, 40, revealed that she's expecting her second child.
The mom-to-be is five months along, a rep for the actress confirms to PEOPLE. Fey and her husband, composer Jeff Richmond, also have a 5½-year-old daughter, Alice.
Fey shared the news during an appearance to promote her new book, Bossypants, and an upcoming Saturday Night Live reunion. Oprah's chat with Fey is scheduled to air April 12.
-– Julie Jordan