Sheryl Crow Is a 'Strict' Mom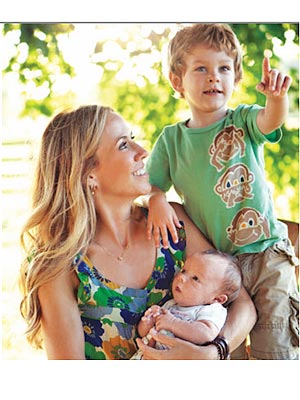 Naomi Kaltman
Her hit song "All I Wanna Do" may say otherwise, but when it comes to parenting, Sheryl Crow is not all about having fun.
"I'm strict," Crow, 49, tells Prevention's May issue. "They have to understand that somebody's in charge and sometimes the answer is no. It's about being consistent."
Does the singer have a hard time saying no to her sons Wyatt Steven, 4 this month, and Levi James, 1 this month?
"I really think that you do them a disservice when they get out into the world and they realize they're not entitled to have everything," she says.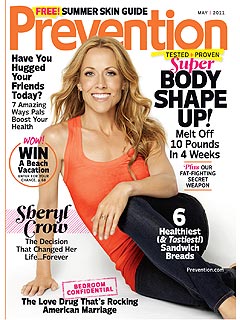 Courtesy Prevention
"I think we've gotten to that place where parenting has been equated with making a child happy."
While the single mom has a happy family life, she admits that raising two boys on her own has its challenges.
"I never thought I'd be raising a boy by myself," Crow says.
"Now that I'm three and a half years in and I see Wyatt going into a little testosterone phase, I'm like, 'Whoa!' But he has great role models. He sees his two uncles and his granddad often."
–– Alla Byrne