Kevin Federline Debuts Girlfriend's Baby Bump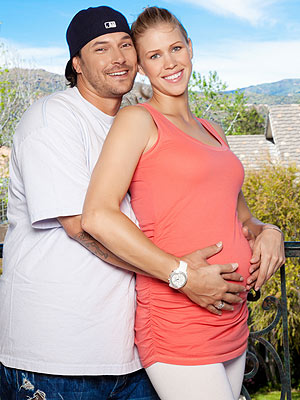 GSI Media
Check out that baby bump!
Dad-to-be Kevin Federline poses with girlfriend Victoria Prince as they show off her burgeoning belly.
The couple expect their first child together — Federline's fifth — this summer.
The new addition will join siblings Jayden, 4½, and Preston, 5½, with ex-wife Britney Spears; as well as Kaleb, 6½, and Kori, 8½, with ex-girlfriend Shar Jackson.
RELATED: 5 Things to Know About Kevin Federline's Pregnant Girlfriend Victoria Prince