Spotted: Jamie Lynn Spears Celebrates with Maddie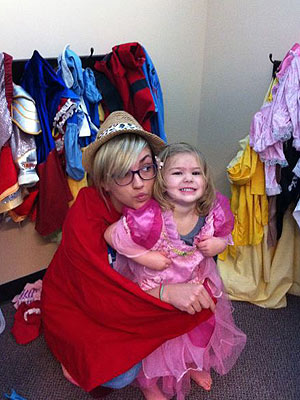 Courtesy Jamie Lynn Spears
It's been a big week for the Spears family.
Britney Spears performed two shows and released her new album, Femme Fatale. And now her little sister, Jamie Lynn Spears, is celebrating her own milestone: Her 20th birthday.
Jamie Lynn, whose birthday is Monday, took to Twitter over the weekend to share some of her plans.
"What else do you do on your 20th birthday weekend?" she wrote Saturday and posted an adorable shot of herself giving a big hug to Maddie Briann, her 2½-year-old daughter with Casey Aldridge.