BumpWatch: Kate Hudson – Bienvenidos, Baby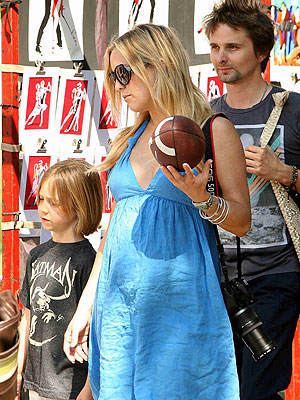 Ramey
Mama-to-be Kate Hudson and her boys — son Ryder Russell, 7, and beau Matt Bellamy — check out local goods while touring the Recoleta neighborhood in Buenos Aires, Argentina, on Saturday.
The actress, 31, expects her second child — a delivery surprise! — in July.
"Kate is really happy. She was always excited to have kids again at some point," a friend recently told PEOPLE.