Bridget Moynahan's Son Approves of Her Red Carpet Wear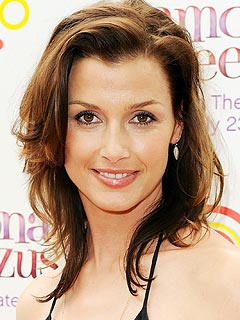 Stephen Lovekin/Getty
Forget about the stylists and the floor length mirrors. When Bridget Moynahan glams up for red carpet events and Hollywood premieres, she turns to her own fashion consultant — her 3½-year-old son John Edward Thomas.
"My son does make comments when I dress up. I just wear my dress and he says, 'You look pretty! That dress looks pretty,'" Moynahan, 39, told PEOPLE at Wednesday's Ann Taylor Fall 2011 Collection preview party in New York.
"I trust his opinions. He always gives nice, mature comments and I appreciate it. It's more than I get from most people."

Besides having a keen eye for beautiful gowns, Moynahan's little guy with ex-boyfriend Tom Brady has recently mastered the skills of riding a bicycle.
"He just learned how to ride a bike and he loves it," says the Blue Bloods star. "The training wheels are still there but it's a big thing. I'm so proud of him."
Now that her son is zipping up and down the street on his bike, Moynahan is calm and not an overprotective mom about the potential dangers of the sport. "I'm not freaked out at all. It's liberating. Now he's mobile and he's found another activity that he loves," she says. "He wears a helmet and all the protective gear. He's safe."
"Now only if I can find a way to get him off it," laughs Moynahan. "All he wants to do is ride his bike."
— Paul Chi