Spotted: Heidi Klum and Lou – Shopgirls!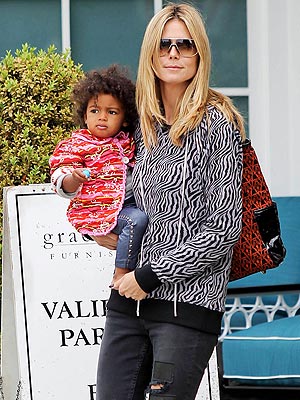 Ramey
Heidi Klum steps out with her littlest lady, 17-month-old Lou Sulola, while furniture shopping with family on Saturday in Brentwood, Calif.
The model says she and husband Seal try "to not curse or say potty words" when around kids Lou, Johan, 4, Henry, 5½, and Leni, 6½.
"I'm not saying I'm a saint by any means," Klum, 37, explains. "When we're at home, my husband and I try our best to make sure our children are proper and have good manners."