BumpWatch: Pink and Baby Do Brunch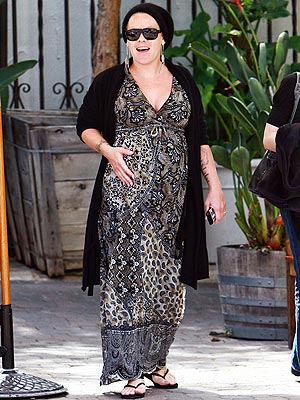 INF
She's getting closer to her due date!
Pink lays a hand on her growing belly while out for brunch with a pal on Sunday in Malibu, Calif.
"I am the clumsiest I have ever been in my life. Fell AGAIN today!" the singer, 31, Tweeted Monday. "I fell up the stairs. Saved the cookie tho."
She is expecting her first child with husband Carey Hart in late spring/early summer.