Family Photo: The Olson-McElhenney's Sunny Baby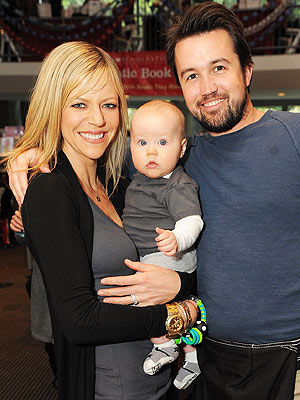 Jordan Strauss/WireImage
Love those baby blues!
It's Always Sunny in Philadelphia stars Kaitlin Olson and Rob McElhenney pose with their son Axel Lee as they attend the Milk + Bookies Second Annual Story Time Celebration, held Saturday at the Skirball Cultural Center Los Angeles, Calif.
The couple, who married in Sept. 2008 in Malibu, welcomed their 6-month-old in a homebirth last fall — after Olson, 35, went into labor at a Phillies/ Dodgers game!