Mini Must-Have: Kai Schreiber's Cute Tee!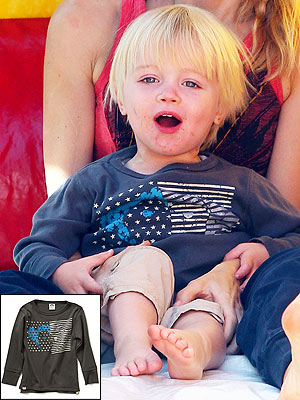 Headlinephoto/Splash News Online
When we spotted Samuel Kai heading down the slide with mom Naomi Watts last week, we couldn't help but notice the 2-year-old's adorable top.
After digging around a bit, we found out it's Appaman's Vintage Flag tee.
Now on sale for $15, the long-sleeve T-shirt features an oh-so cute design of the company's monkey logo combined with a flag motif.
But, this isn't the first time we've seen a Schreiber boy in Appaman gear.
Big brother, Sasha, 3½, loves the brand too.