Nina Garcia Names Hollywood's Most Stylish Bumps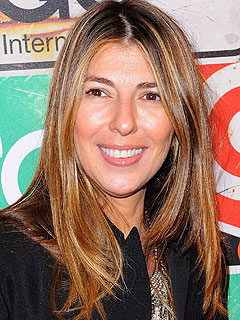 Andrew H. Walker/Getty
It's the season of the baby bump with everyone from Jessica Alba to Victoria Beckham stylishly flaunting their growing bellies on the red carpet.
But which fashionista has the chicest maternity style? The choice was easy for Project Runway judge Nina Garcia.
"I love Kate Hudson!," the mom-of-two and Marie Claire fashion director told PEOPLE at the Target GO International Designer Collective launch party in New York City on March 10.
"I think she's carrying really well. I just saw a picture of her on the beach in a little bikini, she looks great."

Garcia also gave the most talked about mom-to-be this year, Natalie Portman, her stamp of approval.
"It was a big deal to do the Oscars and be pregnant but I think she pulled it off. I think Rodarte was a really good decision," she said.
And as for her thoughts on the Viktor and Rolf pink frock Portman wore to the Golden Globes: "Gorgeous! My favorite look by her all season."
Garcia — who recently gave birth to her second son, Alexander, 3 months — is no stranger to dressing up while pregnant. Her secret: keep things simple.
"I just bought bigger sizes or shopped in the men's department," said Garcia, whose maternity staples included men's button up shirts and V-necks. But there was one thing she couldn't find in the men's department: jeggings!
"I did buy jeggings!" she said laughing. "Jeggings saved my life."
She also bought many of her pregnancy lifesavers at Target. "You can mix high-end and affordable, that's how real women dress," she said. The retailer is also her top choice for shopping for both of her boys, Lucas, 4, and Alexander, as well as her husband.
"For the little one, we buy pajamas and other baby things," she said. "It's a one stop shop. They make it so easy, I can shop for everyone!"
— Mussarat Bata