Spotted: Alyson Hannigan and Satyana – Lucky Ladies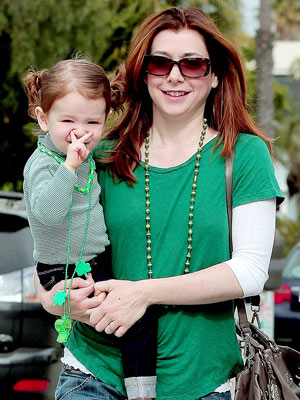 Kevin Perkins/Gaz Shirley/Pacific Coast News
What a match!
Alyson Hannigan and daughter Satyana Marie, who turns 2 on March 24, make a coordinated pair, showing off their Irish pride in green ensembles for St. Patrick's Day in Santa Monica, Calif.
Satyana is the only child for the How I Met Your Mother actress, 36, and husband Alexis Denisof, who wed in 2003.
RELATED: Spotted: Alyson Hannigan and Satyana – Pretty in Pink!