Keep Your Tot Covered With Applecheeks Cloth Diapers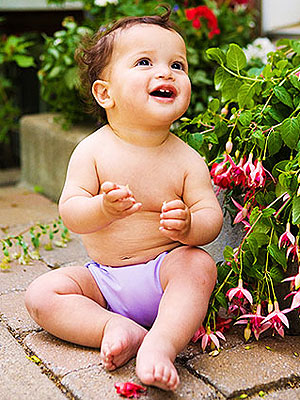 Courtesy of Applecheeks
All cloth diapers are created equal, right? Wrong.
The fact is, some work really well and some don't.
Applecheeks, which designs some of the best cloth dipes we've ever seen, uses a smart system that includes envelope covers ($20) and super soft rayon/bamboo inserts.
You simply fold the insert, slip it into the waterproof cover and you're good to go.
The benefit of having the insert — as opposed to an all-in-one system — is that the diapers will dry much faster when you wash them and you can customize each diaper to suit the needs of your baby.

If you haven't had the nerve to try cloth diapers yet, Applecheeks are the perfect place to start. Not only are their diapers adorable and easy-to-use, but they work really well.
— Stephanie Phoenix