1 Trend, 3 Ways: Mini Plaid Bottoms
Look who's going mad for plaid! Trendsetting brothers Kingston and Zuma Rossdale rocked skinny and sweatpant versions of the fun bottoms while out and about in Los Angeles earlier this year. And Finn Burns wore a cargo pair — his fave style — during a stroll with dad Ed Burns in New York City on Oct. 5.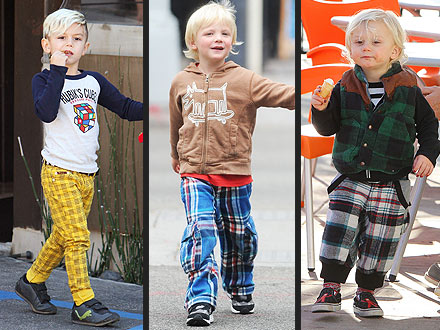 Ramey; Ron Asadorian/ Splash News Online; GSI Media
Whether they're bright and slim-cut like Kingston's or more subdued and roomy like Finn and Zuma's, these stylish pants are a must-have for every little boy's closet. Ready to shop? We've rounded up our top picks — for every budget — below.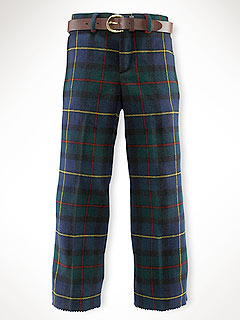 Courtesy Ralph Lauren
Splurge
Talk about dapper! Ralph Lauren's stylish Plaid Wool Flat Front Pants ($89) prove that a classic cut and traditional fabric are an always-perfect combination.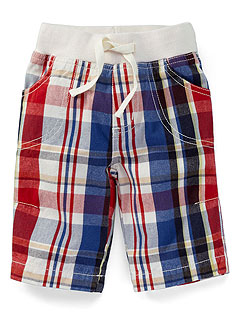 Courtesy Nordstrom
Affordable
Let him ring in spring with Mini Boden's bright Plaid Pants ($34). Not only are the colors fun and bright, but the drawstring waist allows for easy dressing.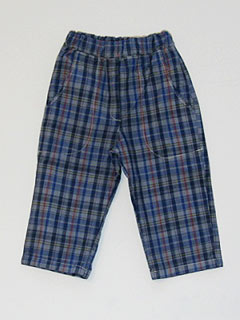 Courtesy Nicole's for Children
Bargain Buy
Nano's casual (and comfy!) Twill Plaid Pants ($18) are perfect for your lil guy. The oversize pockets are roomy enough for all his treasure finds.
— Anya Leon