Mario Lopez Celebrates Crawling – with Childproofing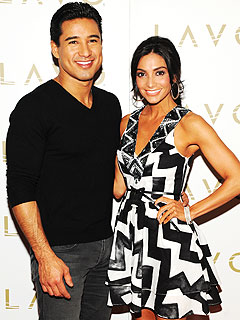 Al Powers
For Mario Lopez, the moment was both thrilling and terrifying — his daughter began crawling last week.
"Now I'm worried about what she's going to run into," he told PEOPLE Friday at LAVO Las Vegas. "I've got to childproof the house!"
Now 6 months old, Gia Francesca is "getting cuter and chubbier every day" and is the apple of her father's eye.
"Everything has changed. The way you look at life, the way you look at relationships, the way you approach everything," he explains.
"My mornings are better because I get to see her. I enjoy coming home. No matter how hard of a day I had, I get to see her little face and everything works out."

Currently focusing his Extra! hosting gig and raising his daughter with Courtney Mazza, Lopez, 37, says we may see his focus turn to a wedding — but not quite yet.
"Everything is great right now," he said, his girlfriend by his side. "We're looking forward to [marriage] later on."
— Mark Gray