Amy Poehler Loved 'Total Madness' of Two Under 2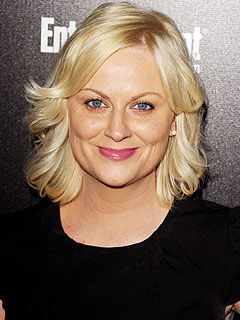 John Shearer/WireImage
For Amy Poehler, two under 2 couldn't have worked out better.
After welcoming her second son Abel James with husband Will Arnett last August, wrangling two little ones has been exciting — and plenty crazy!
"There's a certain chaos that is kind of fun. Like when you already have one kid in diapers and all that stuff, you might as well just keep it going," the Parks and Recreation star, 39, tells PopEater.
Admitting it's often "total madness" with her "double A batteries" — including 2-year-old son Archie William Emerson — a "very blessed" Poehler has learned to treasure each moment spent with her family.

"You really, really learn the lesson of just living in the moment because you just can't plan anything," she explains. "Kids teach you to enjoy this now because five minutes from now, you could be losing it."
— Anya Leon