Spotted: Jessica Alba and Honor Walk This Way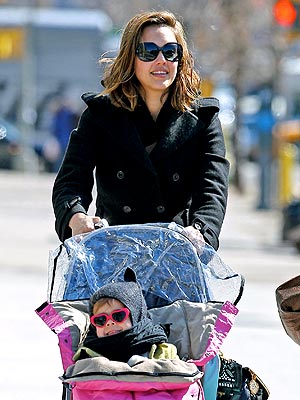 Flynet
She's seeing hearts, not stars!
Honor Marie Warren, 2½, keeps snug and smiley while out for a walk with Jessica Alba in New York City's wintry weather on Friday.
The pregnant actress, 29, says her toddler is developing an early love of books and letters.
"She can identify the letters in her name, so we play little games while we're reading," Alba tells PEOPLE.
"I'll say, 'Can you find the 'H' on the page or the 'O?' Her name is the easiest thing for her to identify."
RELATED: Jessica Alba: Pregnancy Is a Maternal Time, Not a Sexy One