Spotted: Amy Adams and Aviana Step to It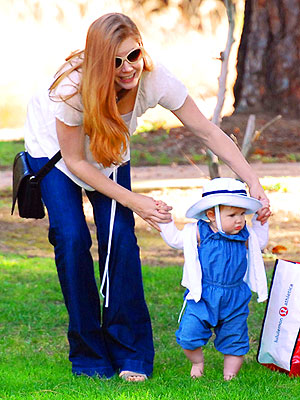 Milton Ventura/Broadimage
Looks who's up on her feet!
Amy Adams helps daughter Aviana Olea, 10 months, get to steppin' in a Beverly Hills, Calif. park on Saturday.
The Fighter star, 36, says motherhood hasn't made her more harried — in fact, quite the opposite.
"Oddly enough, I'm more relaxed. I'm not nervous sitting here talking," she reveals.
"[Aviana's] so calm, I think she calms me down. She was born mellow … So I roll with her punches, she's great!"