Dido 'Too Curious' to Wait to Find Out Sex of Baby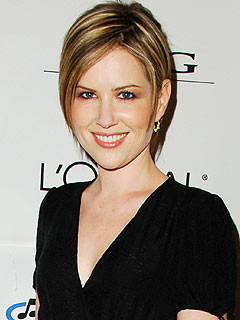 SGranitz/WireImage
She's due with her first child this summer, but Dido isn't waiting for a delivery room surprise.
"I'm too curious," the singer-songwriter, 39, told the Associated Press of finding out the sex of her baby. "It's enough of a surprise on the day."
Although Dido and husband Rohan are focusing much of their attention on their upcoming new addition, 2011 is shaping up to be a big year in other ways as well — her song 'If I Rise' from the film 127 Hours was nominated for an Academy Award, and a new album is almost completed.
"I'm nearly done," explains Dido of the new record. "Music will just start coming out as this year goes on."

In the meantime, the native Brit is finding it easier to relax with a baby on the way.
"There's a real calmness about it which I think is really nice. Your decisions are sort of made for you," she laughs. "You just have this priority that is unchangeable and I think that's a great calmness that comes from that."
— Sarah Michaud