BumpWatch: Victoria Beckham – Black to Basics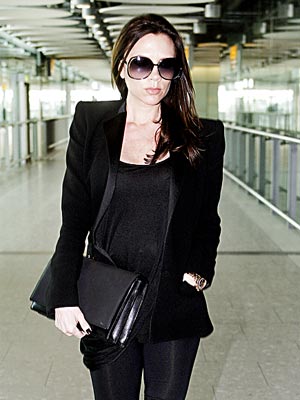 INF
She's starting to show!
A black-clad Victoria Beckham shows off her fly style — and gives a peek of her burgeoning belly! — as she arrives at Heathrow Airport on Monday.
The Spice Girl and fashion designer, 36, is expecting her fourth child with husband David Beckham this summer.
"I can go on the record and say contrary to rumors, I do not know the sex of my baby!" the expectant mom declared recently.
RELATED: Victoria Beckham: 'I Do Not Know the Sex of My Baby!'