Halle Berry: I Hope Nahla Is Proud of Me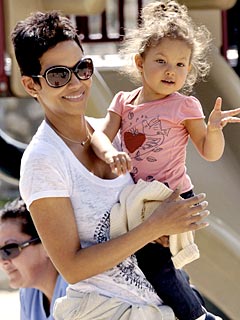 London Entertainment/Splash News Online
In the middle of a custody tangle with her ex, Halle Berry makes clear her focus is on raising her daughter.
"It is just joy, it's joy," Berry, 44, said Friday night at the 42nd NAACP Image Awards. "I wouldn't say it's the hardest work I do, I would say it's the best work I do."
Berry, who won for outstanding actress for Frankie & Alice, says she hopes Nahla Ariela, who turns 3 this month, is inspired by her mom someday.
"I hope she's proud of me," says Berry. "I'm sure she won't like everything I've done, but I hope she will appreciate that I dared to be myself and always did what I believed in. I hope those are qualities that I pass on to her."
— Vanessa J. Diaz