Spotted: Jerry O'Connell and Twins – Daddy's Girls!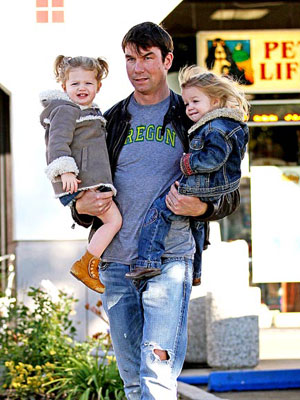 GSI Media
We have lift off!
Jerry O'Connell has his hands full — in a good way! — with twin daughters Charlie Tamara Tulip and Dolly Rebecca Rose, 2, while out in Calabasas, Calif., on Monday.
Looks like the girls are feeling better — mom Rebecca Romijn recently said that it's been a tough couple of months.
"Right now, I think the whole job of being a 2-year-old is just trying to get as sick as often as possible to build up your immune system," she joked.
"It's been three months of fevers, colds and vomiting."