Fab Sale: 15% Off at Modern-Twist.com!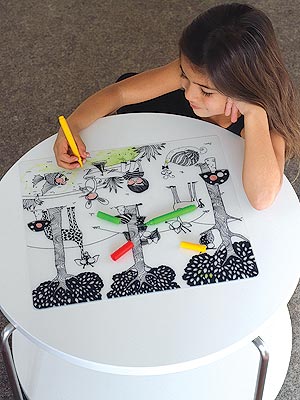 Courtesy Modern Twist
From the walls to her backpack, she doodles on everything she can find.
So, give her something to write on that will keep her penchant for graffiti art in check.
We're loving Modern Twist's cool new kid-friendly placemats ($27 – 30).
Made of silky food-grade silicone, they're covered with beautiful silk-screened graphics that your tot can color over and over again.
Our faves? The super cute versions by DwellStudio including City Transportation and Animal Blocks.
Added bonus: The company is offering Moms & Babies readers an exclusive discount. Until April 1, you'll receive 15% off all orders when you enter code: CBB15 at checkout.