Willow Smith Debuts New Single: '21st Century Girl'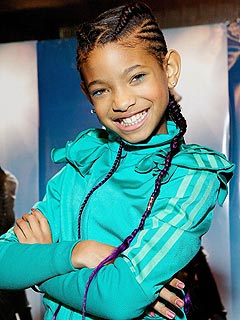 Jeff Schear/WireImage
She's on a roll!
Following the huge success of her first single, Willow Smith is ready to debut another song — "21st Century Girl" — from her upcoming album.
And what better way than to premiere the catchy tune than during a live appearance on The Oprah Winfrey Show Tuesday.
And that's not all! The 10-year-old pop star is also gearing up for an international tour with her big brother Jaden's best bud — Justin Bieber.
Willow's latest song will be available exclusively on iTunes starting March 1, but you can get a sneak peek here.

Tell Us: What do you think of "21st Century Girl"?