Baby Girl On the Way for KISS' Paul Stanley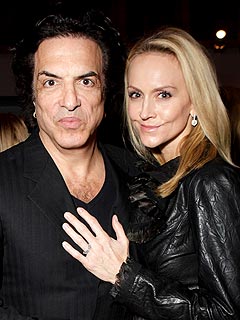 Todd Williamson/WireImage
Paul Stanley's fan base is still growing: the KISS frontman and his wife Erin are expecting a baby!
The lead singer of the rock group and Erin, an attorney, will welcome their third child together — a baby girl — in August, the couple confirm to PEOPLE exclusively.
"There is nothing greater in life than family, and my accomplishments as a father rank at the top of my successes," he says.
"Erin and I are blessed with our expectation of the addition of another princess to our family and a new member of the KISS army."
The new baby will join Sarah Brianna, 2, Colin Michael, 4, and Evan Shane, 16, Stanley's son from a previous relationship.
Fully enjoying fatherhood later in life, Stanley jokes his age doesn't affect his dedication to daddy duty in the least.
"I may be 59," he says, "but the only rocking chair this rocker is getting ready for is the one for my new baby."
— Anya Leon with reporting by Marisa Laudadio