Madeline Comes Stateside in New Book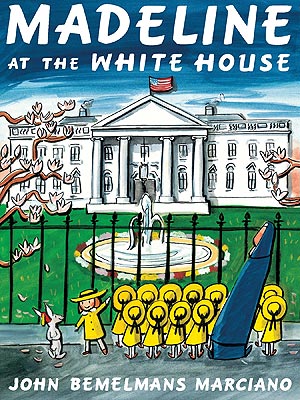 Courtesy Penguin Group
If you didn't grow up reading Madeline books, chances are your children did.
The whimsical stories, written and illustrated by Ludwig Bemelmans, followed petite Parisian Madeline and her classmates as they walked "in two straight lines" throughout the French city.
In the series' latest installment, Madeline at the White House ($18), Bemelmans' grandson, John Bemelmans Marciano (below), brings the little girls to Washington, D.C., where they visit the lonely daughter of the U.S. President at the White House on Easter.

"My grandfather was friends with Jacqueline Kennedy," Marciano explains to PEOPLE Moms & Babies.
"When I was researching for a different book, I came across these letters they'd exchanged, many of which are now in the Kennedy library, about a book about a white mouse in the White House, or instead, Madeline visits Caroline [Kennedy]."
Sadly, Bemelmans passed away before any decisions could be made — he'd even suggested the First Lady could write the text, and he'd illustrate — so the idea never came to fruition.
After mentioning the concept to his publisher, Marciano decided to make it his own.
"My publisher thought it'd be such a great thing to bring Madeline to Washington, and it ties so many things together," he says. "My grandfather immigrated to the United States when he was 15, served in the army in World War I and loved Europe. But he also loved this country — he's buried at Arlington National Cemetery, and loved the pageantry of Washington."
So Marciano got to work researching, studying up on the Kennedy era and the goings-on inside the White House.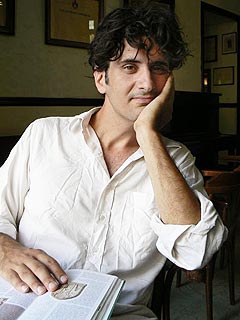 Courtesy Penguin Group
In the book, available now, First Daughter Candle gets a visit from Madeline, her classmates and Miss Clavel.
The group participates in the storied White House Easter Egg Roll, and fills up on yummy chocolates and cakes. Madeline and Candle have some special bonding time, too, flying over the sights of D.C. at nighttime.
Though the book's idea came from the Kennedy family, Marciano says Candle isn't based on Caroline.
"She and her brother had a magical existence in the White House," he shares. "It was in my mind, certainly, but I think that they were about as well-loved as any kids."
Marciano, who has a 20-month-old daughter, was inspired to continue his grandfather's legacy after coming across some of Bemelmans' unpublished material at his grandmother's house 12 years ago.
"That gave me the idea of continuing on with the books," he shares. "It's hard in some ways, because I feel the need to stay very close to the originals. But for me, it's important that these books don't ever go away."
— Kate Hogan