Family Photo: Karolína Kurková and Her Boys Do Fashion Week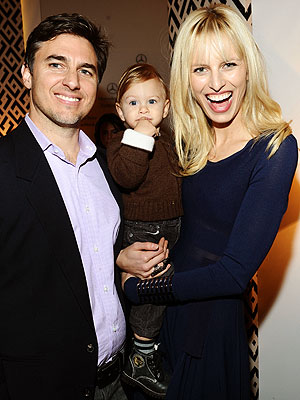 Michael Buckner/Getty
Fashion week's a family affair!
Model mama Karolína Kurková brought husband Archie Drury and their son Tobin Jack, 15 months, along to Tuesday's Mercedes-Benz Fashion Week Fall 2011 at Lincoln Center in New York City.
Joking that she has transformed into "this powerful mama who can deal with anything, do everything," Kurková, 26, is ready to tackle it all.
"I take care of the house, I cook, I work, I walk the runway."
RELATED: New Moms Adriana Lima, Karolína Kurková Return to the Runway