Kingston Rossdale Returns to the Runway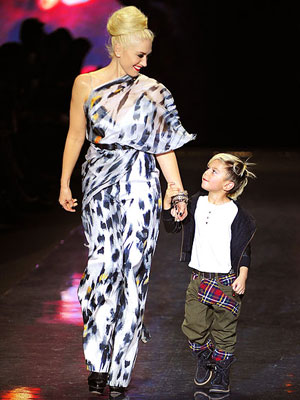 Anthony Behar/Sipa
It looks like fashion is in the blood.
At the end of the L.A.M.B. show, Kingston Rossdale took a bow with mom Gwen Stefani in a very stylish ensemble.
The 4½-year-old — who made a runway appearance last fall — rocked a black hoodie, white henley, plaid trim army pants and black lace-up work boots that complemented Stefani's black and white one-shoulder pantsuit from her own collection.
"I force them to dress up all the time," joked the pop star and designer.

So how do Kingston and Zuma, 2 — who sat in the front row next to Christian Siriano — feel about attending New York Fashion Week?
"They're good, they're excited," she said of her boys before the show, which closed out the week-long event. "They're pumped up. They've been building it up, 'Fashion show! Fashion show!'"
— Shanelle Rein-Olowokere, with reporting by Jeffrey Slonim