Revenge Is…: Mini Tees That Give Back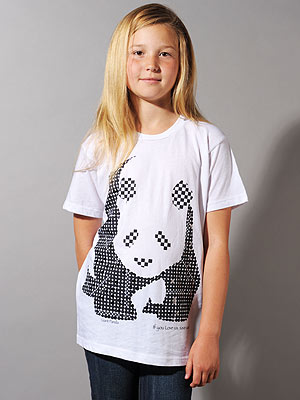 Courtesy Revenge Is…
We all want to do our part to save the environment. But, more importantly, we want to inspire the next generation (our kids!) to do the same.
What better way than with the new line of Endangered Species T-shirts from Revenge Is…?
The collection features cool black and white graphics of animals in danger of extinction.
Our faves include the If You Love Us, Save Us Panda Tee ($46, left) and the 2022: Will I Be Gone? Tiger Tee ($46).
The line also comes in adult sizes so the whole family can take a stand.
Even better? For every top sold, a portion of the proceeds will be donated to habitat preservation organizations.
— Anya Leon